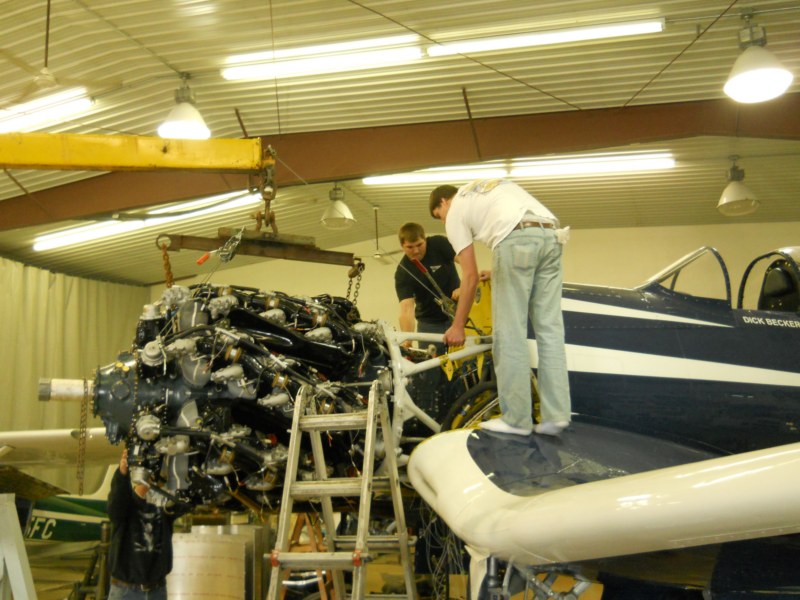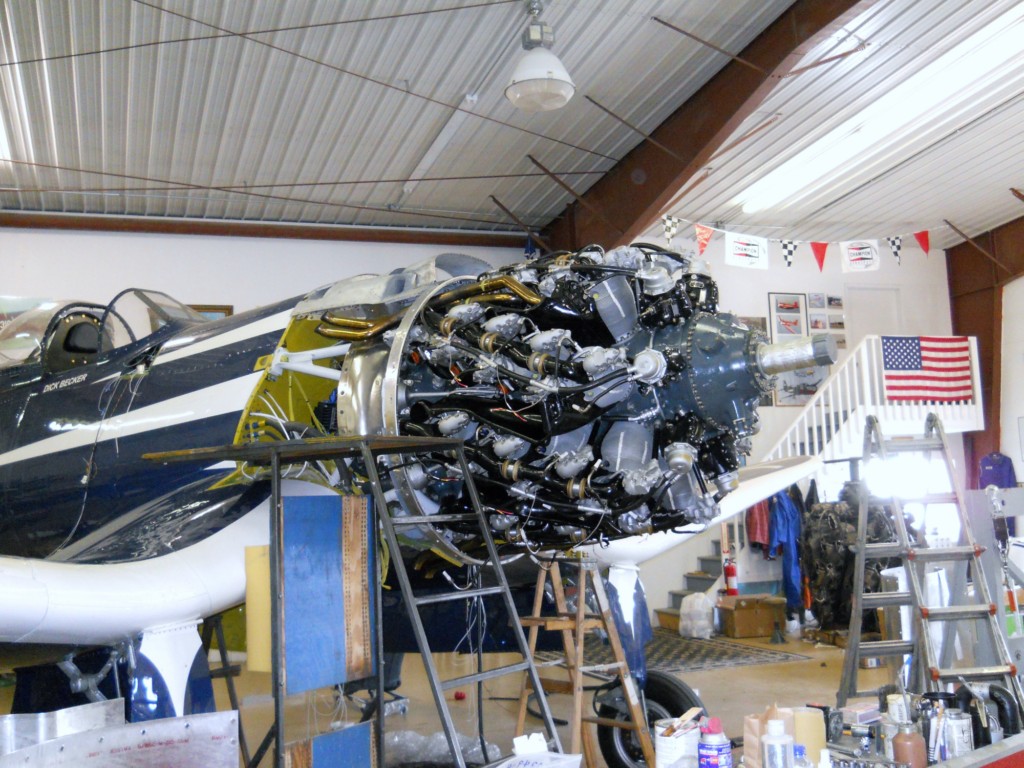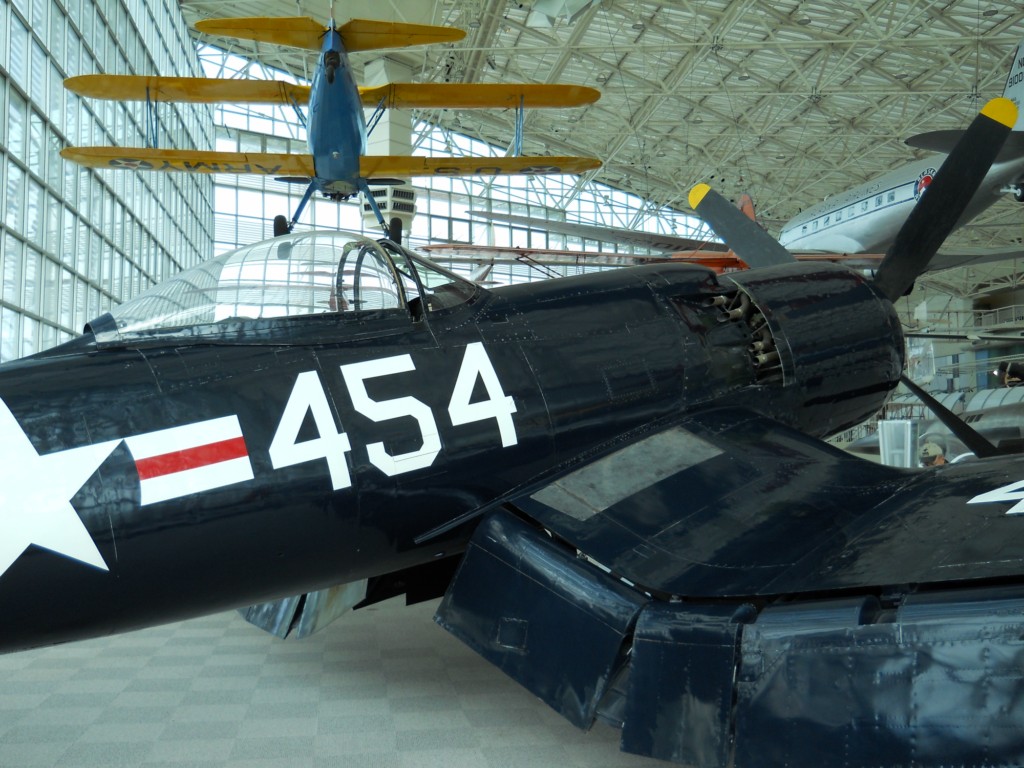 Welcome to our new hangar.

We visited the Museum of Flight in Seattle where the last remaining F2G lives.

Although the engine came already in the mount we had to remove it to install some components.

A cool view looking down from the cockpit.

The engine waiting to be installed.

The accessory cowls finish the scheme.

Click on pictures to bring up a larger image.

While the R-4360 mount has seven large bolts holding the engine the airframe used the same four bolts of the standard corsairs.

One of the seven dual-magnetos.

We were pretty nervous until the top two bolts were torqued.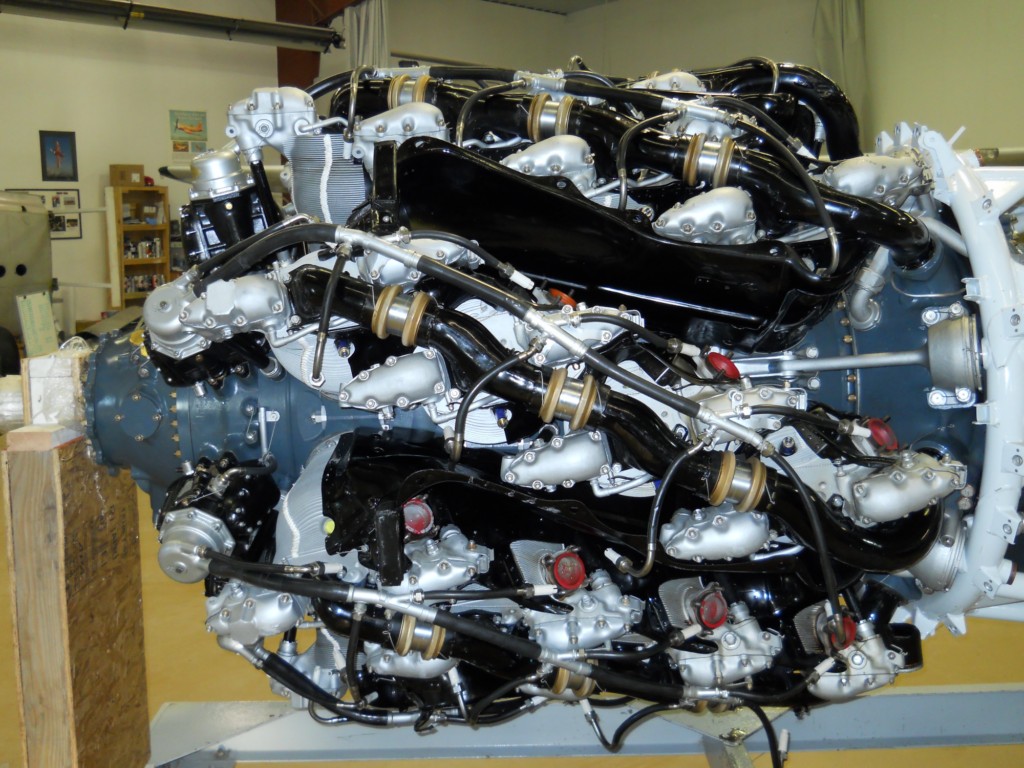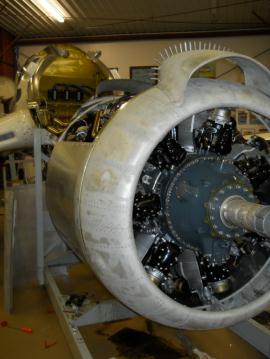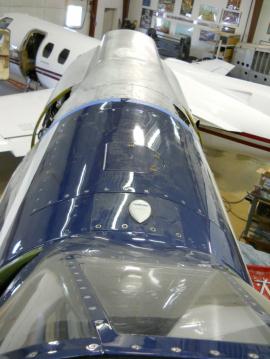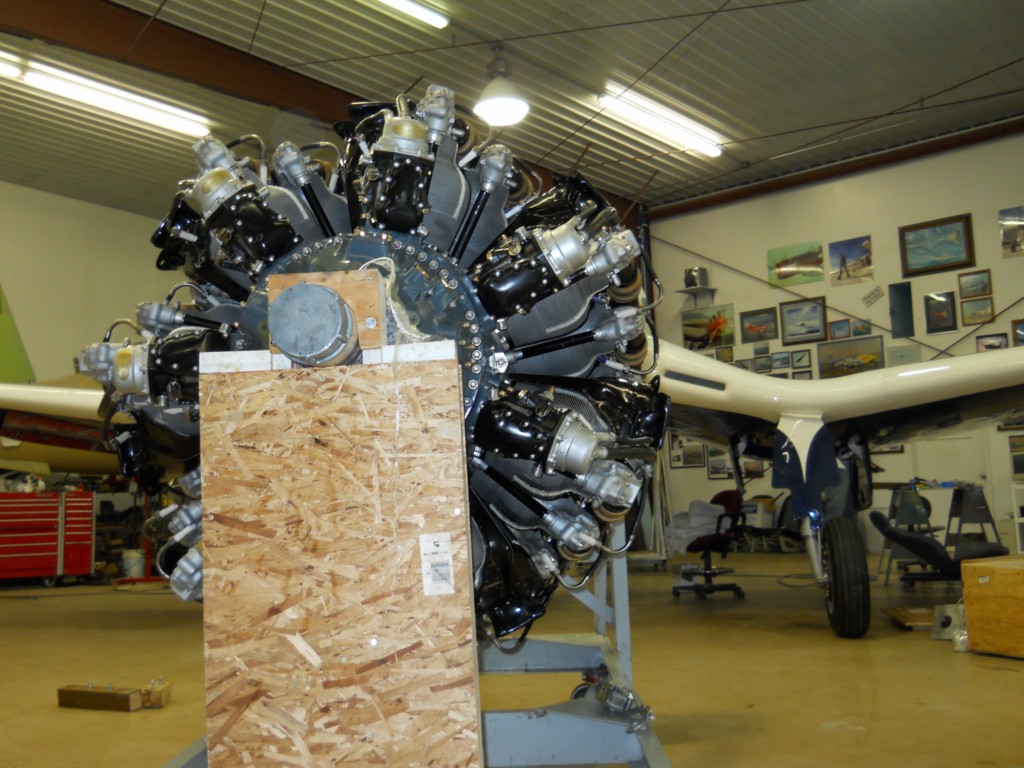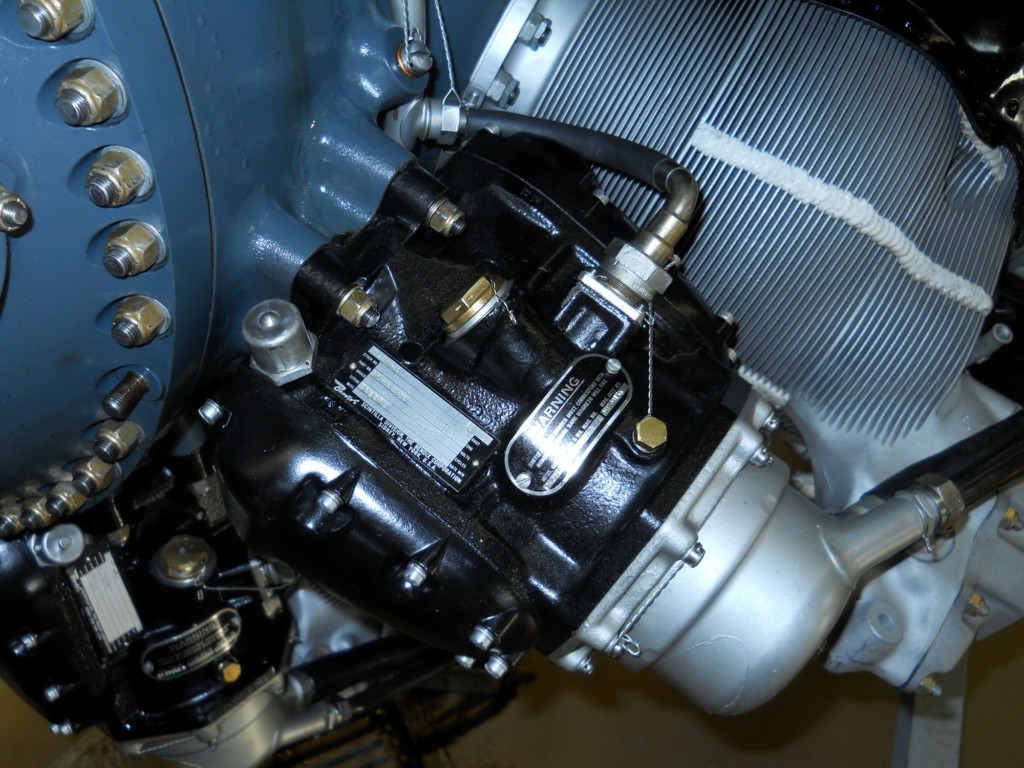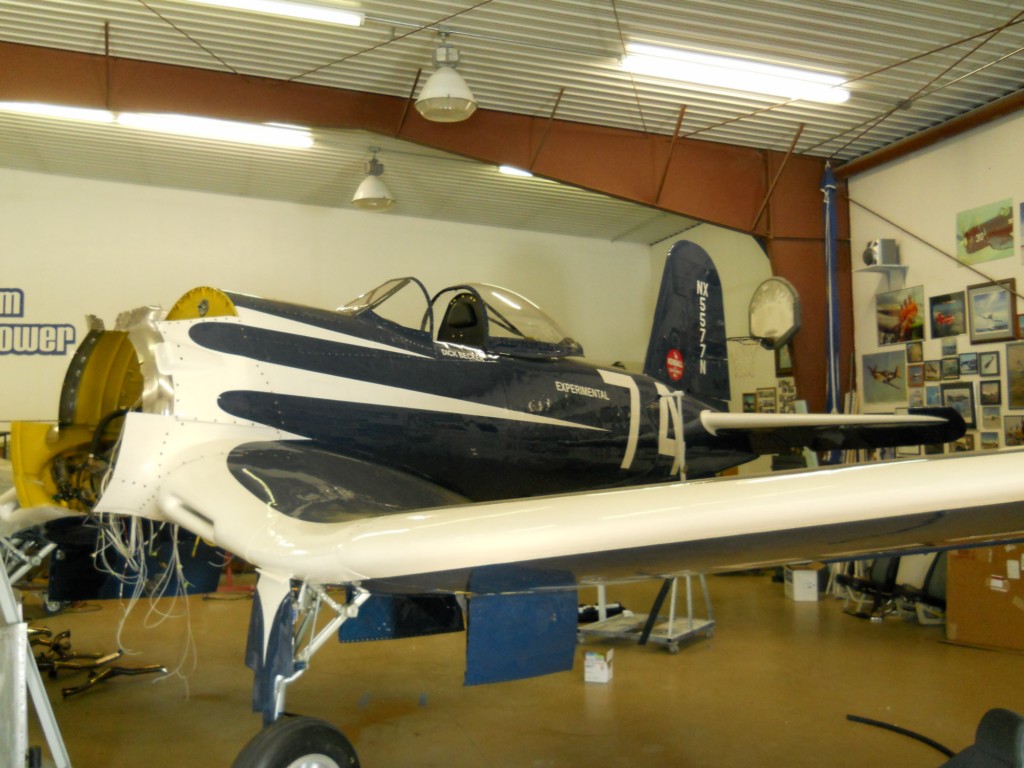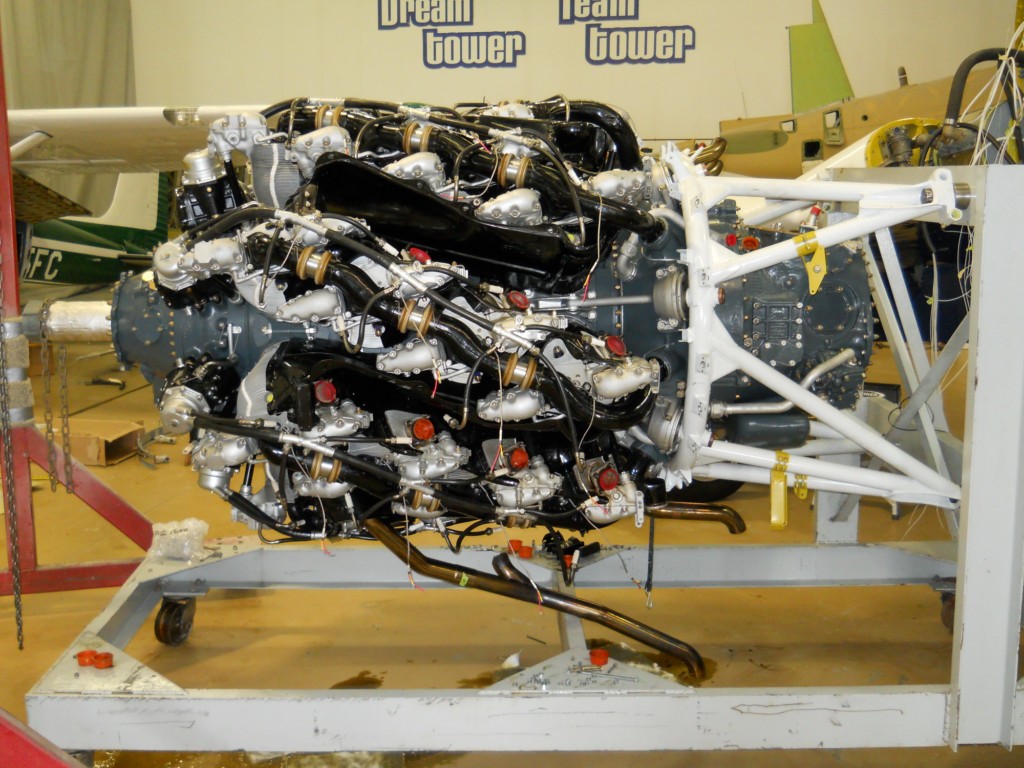 We built most of the cowling with the engine on the ground.